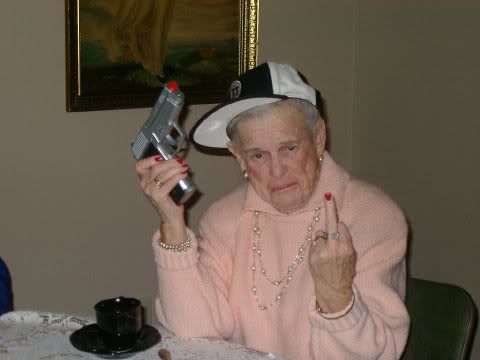 (Author's note: That is not my actual grandmother nor were any grandmothers harmed during the making of this post)
I think my favorite part about the video after the jump is that it takes me back to the days where my family would come home from church and my grandmother would gather us around the piano. We would all share doughnuts and Tang while singing the classic hymns by Biggie, Tupac and Mobb Deep. Man, we had the best of times.
You'll want to check out the video after the jump because, after all, what's cooler than being cool??