The Chese's opinion on the matter and Leach's lawyer's firm advertisment (you dont want to miss this), after the jump…
Let me preface this post by saying (obviously) I dont know Mike Leach, Adam James or the James Family on level other than that of a casual fan….unless you can count sharing a greasy Waffle House in Columbia, SC at 4am with a visibly and extremely intoxicated Craig James/Jesse Palmer duo, which I dont, but I digress…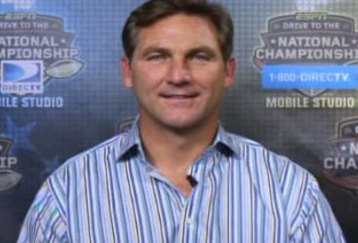 A couple of things are painfully obvious to me;
1. Mike Leach fucked up
Since when does a Coach take the treatment of any injury into his providence? He is just ASKING for it. Imagine the trainer stealing the headset and calling a double reverse WR pass on 3rd and goal from the 1. That is essentially what the "genius" Mike Leach did. There is no apologizing for utter stupidity.
2. Does anyone doubt how much of a baby Adam James is?
Again, I dont know the kid, nor do I have any inside information, but I have no doubts that Adam James is probably a 1st class prima-donna douchebag. You dont go whining to your mommy and daddy because of what your coach does (unless it involves crimes against nature)…further, if you do go crying to Papa, you insist that he doesnt splash your business all over ESPN. This little incident in the dark room was the straw, so to speak, for Adam James. I guarantee that he has long thought his dodo smells of roses and that he should never come off the field. His name and semi-famous father alone magically opened more than a few doors that otherwise wouldve remained closed for the younger James. Its seems that Leach probably thought otherwise, as shown by James' unhappiness with playing time.
3. College coaches will likely pass over future analyst's children
Do you think Mike Leach, if he had it to do all over again, would recruit Adam James, even if James was the second coming of Megatron? HELL TO THE NAW. Coaches are notorious copycats, and I guarantee you they have all taken notice of this fiasco.
If I were running a program, it would be hard to deny the press and exposure you get from recruiting a player who has a parent in a similar situation. On the other hand it would be an easy choice to decide to forego the potential drama of the inner-workings of your program splashed all over the sports ticker by a baby and his little-league dad.
-chese