Who's one of the hottest chicas on the NET that is a challenger for the J in the T trophy?
Frumpzilla's sponsorship of Kim Kardashian has inspired me to introduce one of Ms. Kardashian's friends, Somaya Reece. Can you imagine those two together? In the words of Wacko, "Hellooo, Nurse!" Somaya's got more body than an ocean.
Currently, she's working on a music career and maintains a very popular MySpace page. In her spare time, she broadcasts a show on Nowlive.com. The crew wilds out mise en scene style and ignores the boundaries. She even has a show on E! in the works. Well congratulations Somaya Reece! You are the Just Blaze Girl of the Month.
Holla at cha boy! We at Frumpzilla have no shame in exercising our power as a world renown multimedia conglomerate for personal gain. Shout outs to Southwest Airlines for volunteering to sponsor my trip to LA. Hint, Hint.
"What your name is?"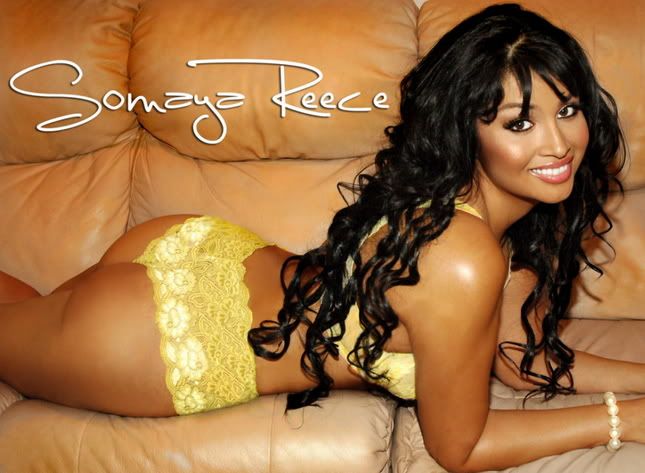 "Excuse Me Miss"
"Girl, I know you're tired cause you're been running through my mind all day long."